6 Reasons to Visit Sayulita, Mexico
Our travel plans may have us in Europe this winter but we're dreaming of warming places and can't help but think of escaping to our favourite winter destination. After backpacking through Mexico for 6 months, we've seen that there is no shortage of places to spend your winter holidays in but some definitely stand out more than others. For those looking beyond the all-inclusive resorts, the colours and charm of Sayulita, Mexico are certainly worth considering. Today we have Allison of Wolves and Waterfalls sharing 6 more reasons to visit this gem of a beach town.
SAYULITA, MEXICO
Sayulita is the vacation away from your vacation. Instead of traffic-filled streets and clusters of resorts, you'll find donkeys crossing the road, hammocks to swing in, and near-empty beaches. Not to ruin anyone's image of Puerto Vallarta, but after a while it can be nice to leave the hustle and noise of a booming tourist destination.
Enter Sayulita - a small, beach town north of the city that's calling your name. If you're not already sold on making this place a part of your trip, keep reading for 6 of my top reasons to visit Sayulita, Mexico.
1. IT'S THE PERFECT DISTANCE FROM PUERTO VALLARTA
Sayulita is close enough to Puerto Vallarta that it's easy to get to, yet far enough away that you feel like you're in a completely different area of Mexico.
During my recent trip to Mexico, I took a bus from the airport in Puerto Vallarta to Sayulita for only 42 pesos. The ride was about an hour and a half long, and passed through some of the most gorgeous jungle scenery I've ever seen.
Read more:The Ultimate Sayulita Travel Guide
2. YOU CAN WALK EVERYWHERE ON FOOT
In Sayulita, there's no reason to call a taxi or rent a car. From the center of town, you likely won't need to walk more than 10-15 minutes in any direction before you find what you're looking for (or run into the jungle).
The farthest I ever had to walk from town was to a beach called Los Muertos. The path there took me along the coast and through a cemetery, yet still took less than 15 minutes, and was easy to navigate on foot.
The village is that small.
In Sayulita, the majority of restaurants and accommodation are all within a few blocks of the main square. This made things like looking for a late night snack, or picking up fresh fruit for breakfast in the morning super easy. Everything is practically at your doorstep, without feeling like you're stepping on someone else's toes.
Best of both worlds right?
3. THE STREET FOOD IS DELICIOUS
If you've already been to Puerto Vallarta, you know the street food around the Malecon is amazing. To name a few favourites, you'll find roasted corn, freshly made crepes, tamales, etc.
However, right when you think you've tried everything in the main town, Sayulita surprises you.
Read more: Eat Like a Local: The Best Foods to Try in Mexico
Upon arrival in the little village, the first thing that caught my attention was the smell of sugar and cinnamon-covered churros frying. No joke, it was the BEST churro I've ever tasted. At only 10 pesos per order, it was hard not to live off of them during my visit.
Other sweet surprises in Sayulita, Mexico include:
Fruit popsicles (aka paletas) from Wakika Heladeria
Juicy, ripe mangoes from a main fruit stand in town
Chocolate dipped bananas from ChocoBanana
It isn't only sugary goodness to look forward to though, in Sayulita you'll also find people selling freshly baked bread, late-night tacos and fresh oysters served right to you on the beach.
4. LOCALS ARE SOME OF THE FRIENDLIEST
While I have met some incredibly friendly locals in Puerto Vallarta, there's something to say about the warmth of people living in a small town.
In Sayulita, one of my favorite experiences was checking out a tiny tortilla shop called Tortilleria y Molino. After stumbling upon it, the woman working there noticed my curiosity and offered me a fresh tortilla to try. She then motioned me to come inside, and let me look around at all the machinery.
Her shop wasn't a typical tourist stop, yet the lady was very sweet to me and made my day - something that was a familiar pattern in Sayulita.
5. ARTISANS OFFER MORE THAN CHEAP SOUVENIRS
Sayulita also has a developing artist's culture that appreciates handmade, Mexican crafts. Keep your eyes open when walking through the village and you'll notice a large handful of galleries in the area.
Two of my favourite galleries were:
Patricia Gawle's studio specializes in ceramics created with local clay. Here you can shop her work or participate in one of two different classes: a hand-painted tile workshop or clay sculpture class.
At Evoke the Spirit, you'll find yarn-painted cow skulls lining the walls and knotted curtains.
Neither of these galleries offer very affordable goods or services, but even if you're a budget backpacker like myself, you can learn a lot about Mexican culture and art at places like these. I found shopkeepers and artists in Sayulita to be very friendly and excited to simply talk about their work.
6. BEACHES HERE ARE QUIET AND PEACEFUL
This post wouldn't be complete without a report on the beaches.
If you've done any other research on Sayulita, chances are you'll have seen the town advertised as a prime surf spot. While that may be true, I'm here to pitch a different side of the beaches, since I wasn't lucky enough to find any waves.
What sold me on the beaches in Sayulita, was the peace and quiet. Walking along the beach in Puerto Vallarta felt more like a tourist trap, with souvenir booths, happy hour deals and people trying to sell marijuana. In Sayulita, you can truly enjoy a relaxing walk down the beach and not feel like you're being constantly sold something. This is especially true for Los Muertos beach. Since it's positioned about a 10-15 minute walk away from the center, you can lay here for hours and maybe get asked to buy fresh oysters once
Thanks for reading and I hope you feel inspired to give Sayulita, Mexico a try for your next getaway!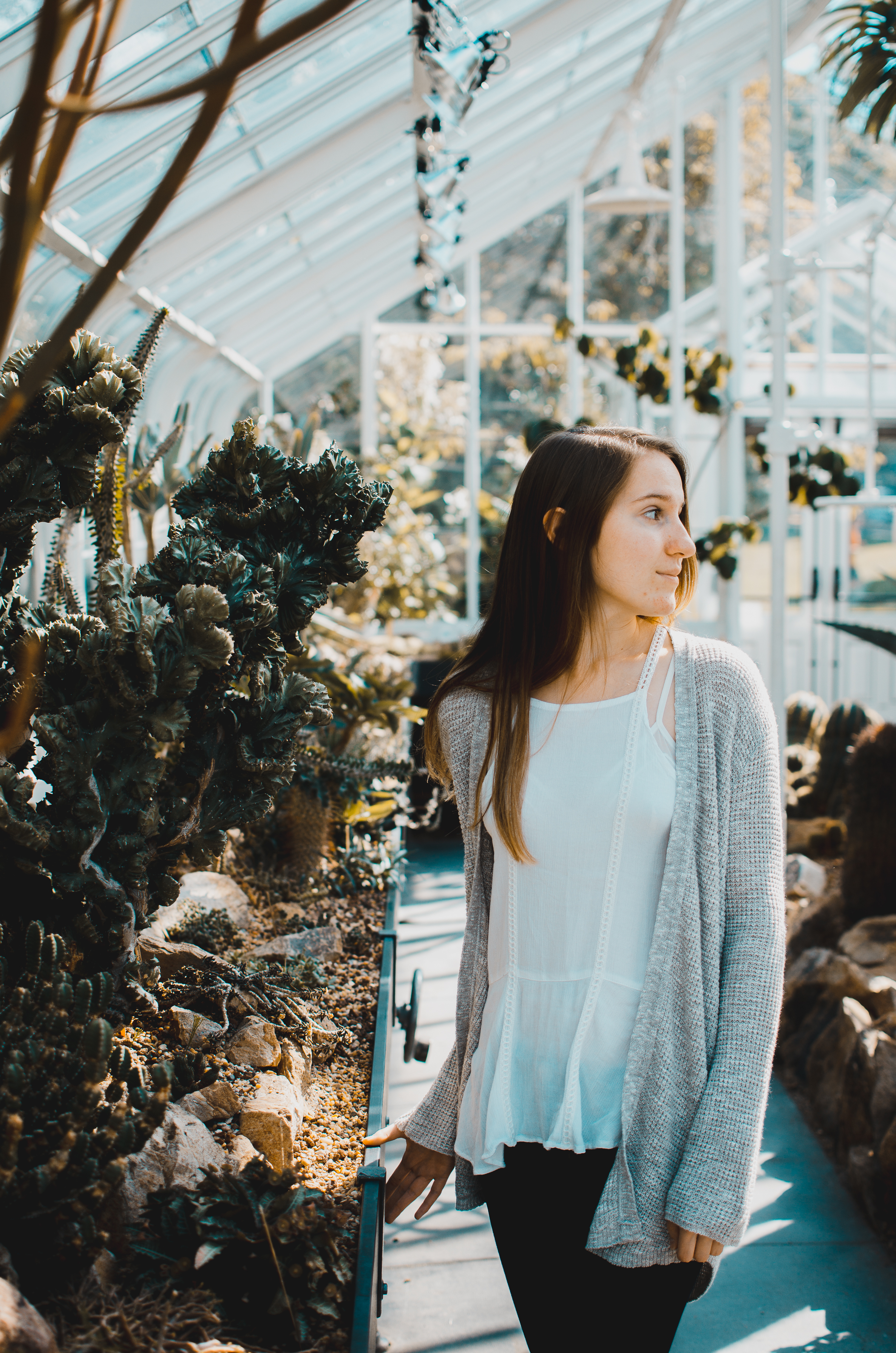 Hi, I'm Allison Wolf and I'm a budget backpacker with a love for waterfalls and adventures. For more travel tips and destination guides, check out my blog Wolves and Waterfalls or follow my travels on Instagram, Facebook and Pinterest.