Expect the Unexpected: 12 Memories From Our 2017 Travels
As these months of travel pass us by, we're finding it increasingly hard to remember where we've been let alone what we even did there! It has been one heck of a year. In 2017 we visited over 10 countries and 30 cities together, a dozen islands and a bunch of national parks. There were road trips and rainstorms, precious moments with family and our longest stretch apart. Some days were planned but many took us completely by surprise and these 12 unexpected experiences are among the highlights of our 2017 travels.
That Time we Auditioned for a Movie
Rewind a year back and we were ringing in the new year in Split, Croatia. This is where we first met Alenna and Dino, two amazing friends of ours who are always down for an adventure. To give you an example of how well the four of us clicked, the very day we met we heard about auditions being held in Dubrovnik for the Hollywood blockbuster Robin Hood: Origins. They were looking to cast extras to fill various roles but we were over 3 hours away and these auditions were starting the very next day. Most would probably just let it go but no idea is too crazy when the four of us are together. With very little hesitation, we hashed up a fool-proof plan: we would meet at the bus station a few hours later (at 2am mind you) and spend the day in Dubrovnik after nailing our first ever auditions. Spoiler alert: Dino actually scored a role in the film so we'll be keeping an eye out for it's release date later this year!
Read more about this memory: Auditioning for a movie in Dubrovnik, Croatia
The Best Culture Shock in Bosnia & Herzegovina
Since beginning this adventure, we've been able to visit so many beautiful cities all over the world. In Europe we've noticed that many cities will have similar features like the old town square with a clock tower, the cobblestone streets and the quaint cafes and bakeries. But then there's Sarajevo. The capital city of Bosnia and Herzegovina (BiH for short) took us completely by surprise because it's unlike anywhere we've ever been before in Europe. It's not uncommon to find a church, mosque and synagogue right beside one another which explains why it's sometimes called the Jerusalem of the Balkans. The blend of Turkish influence with vibrant market stalls and traditional architecture made Sarajevo our most interesting and culturally diverse destination of 2017.
More on this memory: Our BiH Travel Videos
 
Soaked at Songkran After a Spontaneous Booking
What to do when you're in Belgrade and craving some warmth after a winter in Europe? Well, if you're anything like us, you take a quick peak at Skyscanner and then book yourself on the next cheap flight to Bangkok, Thailand! We went from charming European cities to chaotic Thai markets and spent two months living like locals in the neighborhoods of Bangkok. We got the chance to meet Taran of Nomad'er How Far and had an AMAZING time experiencing our first ever Songkran. The festival traditionally celebrates Thai New Year's but is best known for huge water fights that take place on the streets all over Thailand. It only took about 90 seconds before Wes and I were completely soaked but we were grinning from ear to ear after our most fun day of the year. Luckily we brought our waterproof camera with us to capture the fun:
Falling for Japan (Again)
Before leaving Asia and heading back home for the summer, we took a 5-week detour in Japan where we travelled with Wes' friend from high school, Justin. Wes and Justin have both been to Japan together (circa 2015) and their love for the country and culture goes back a long way. I, on the other hand, regret to admit that I felt indifferent about the trip at the time. Sure, I love eating sushi and drinking matcha lattes but I was no more excited about this trip than I am about all trips. It was only a day or two after our arrival on the islands of Okinawa that my indifference evolved into a slight obsession with all things Japan. There's something about the country that's hard to put into words but I'll quote a caption that I wrote on Instagram and hope that gives you an idea of how special this part of the world is: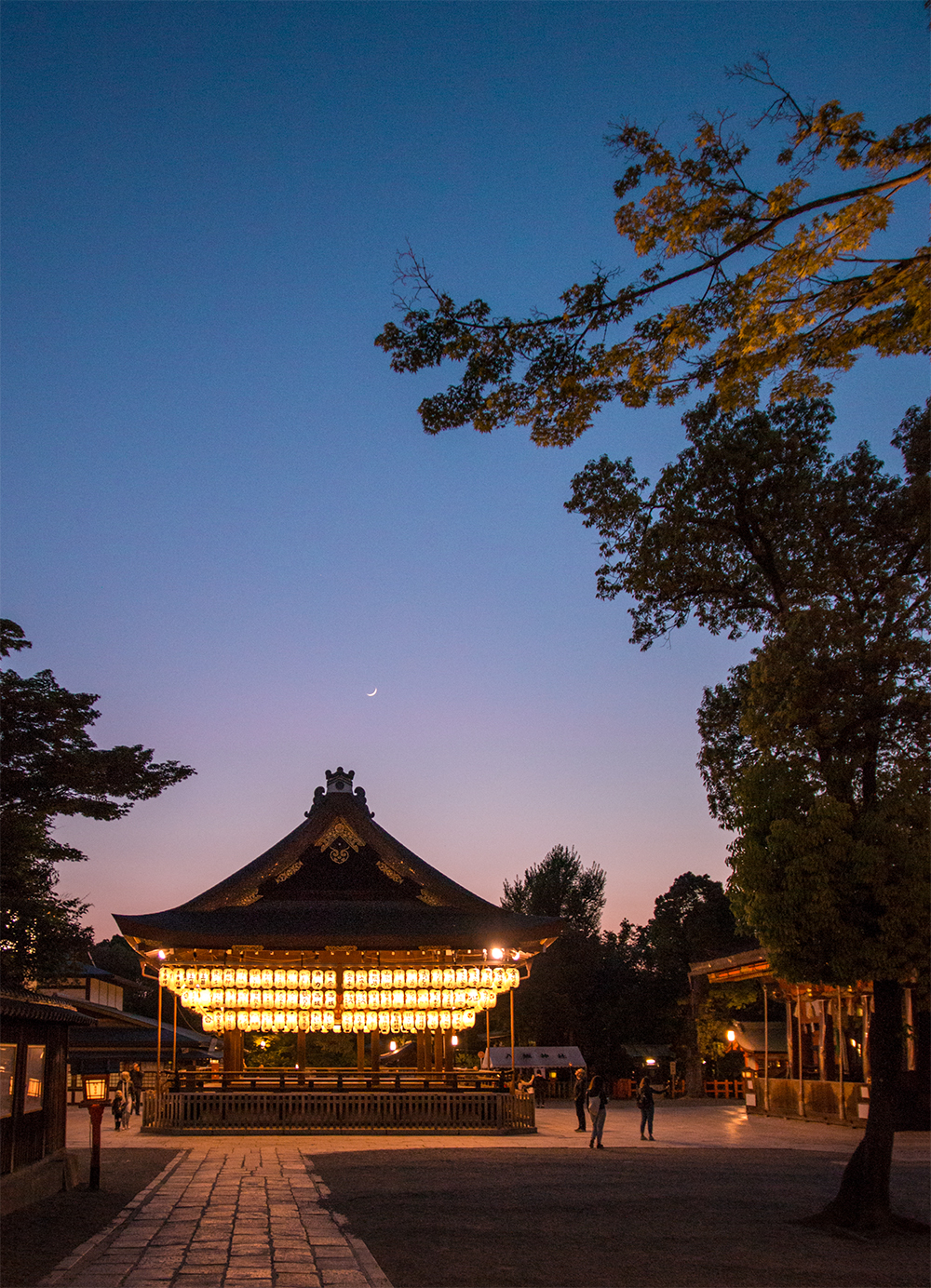 Japan likes to do this thing where she lets you go through the day enjoying one surprise after another. You'll interact with the kindest locals and then stumble upon a bamboo forest before spotting a geisha in training and enjoying yet another delicious bowl of ramen. And at the end of the day, right when you're thinking about how grateful you are for all of her wonderful surprises, she takes your breath away one more time at dusk as if to say, "But wait, there's more." And this is how it goes with her every single day.
From Okinawa to Tokyo: Watch our Japan Travel Videos here
Rediscovering Canada
We've all heard that expression, 'the grass is always greener on the other side of the fence' and throughout our travels we often forget about how good we have it in our home and native Canada. Despite having visited many of our country's 'top' cities, the real wonder of Canada is in the outdoors. And when more than 80% of Canada is uninhabited, you can bet we've got more nature than you can explore in a lifetime. Wherever you find yourself, you're surely only a drive away from a turquoise lake, dense forest, towering mountain or wildlife encounter. Canada might not always be exotic in our eyes but this summer we were reminded of how beautiful our home is. We went on adventures and even got to meet Nancy and Demis from VAGABOOM while they visited Osoyoos, BC. This summer was also our first time securing paid film jobs which was a pretty big deal for Fel and Wes!
Meetups and Feeling Famous
To celebrate reaching 10 thousand subscribers on YouTube this summer, we decided to call some of our viewers for a special 10K Thank You Video and were overwhelmed by the number of people who participated. We spent over 3 hours chatting with you and are so grateful for the love and support you have shown us on our YouTube channel. Video calls aside, 2017 was the year we got to meet so many of you in person too! Most of the time it was a prearranged meeting when those who watch our videos knew we were visiting their hometown and wanted to show us the best of their city or even have us over for dinner. What we didn't expect is that people would even start recognizing us on the streets! This happened first at the Polish Festival in Toronto but continued throughout our travels in Ireland, Northern Ireland, England and Poland this year.
A big hug and HUGE thank you to those who have extended their homes and generosity to us this past year including: David (Toronto), Aniko and Andrew (Toronto), Marie and Alan (Limerick), Czarek and Eva (Northern Ireland), Blaine (London), Adam and Sonia (Wrocław), Inez (Wrocław), Beata (Wrocław), Ola (Poznan), Antonina (Poznan), Arek and Ola (Warsaw).
Testing Out Vanlife and Our First Big Collaboration
For years now I've dreamed of owning our own tiny house one day. If you're not familiar with the concept, a tiny house is classified as a structure usually under 500 square feet and sometimes even built on wheels so that you can literally take your home with you on the road. As much as I love the idea, Wes and I had never actually tested out living in a space smaller than your average studio. We booked (another) spontaneous trip in the fall and learned that Ireland and Northern Ireland are best explored by car. With a road trip in mind, we researched different campervan companies to see if we could get them to sponsor our travels in exchange for exposure across our social channels and inclusion in all of our Ireland road trip videos. Our two weeks of living in a Spaceships Campervan ended up being a great learning experience, both with living in small spaces and working with brands.
Read more about this memory: Our Ireland Campervan Road Trip
3 Cats, 1 Dog & A Bearded Dragon: Our First Time House Sitting
After our Ireland road trip, we knew we'd be in need of a proper rest and decided to finally give house sitting a try. We signed up for a Trusted Housesitters membership because they seemed to have the most listings for house sits worldwide. The idea behind joining one of these sites is that you get access to listings around the world of homeowners looking for responsible people to care for their house and pets while they are away on their own travels. We applied to a bunch and were accepted by a sweet couple in a small village just outside of Leeds, England. For about 9 days, we lived in a lovely home with a beautiful Samoyed dog, 3 cats and a bearded dragon. It was such a great experience for us and definitely something we hope to do again in 2018.
Feel free to use our discount code here to get 20% off your own Trusted Housesitters membership.
Uncovering London's Hidden Gems
A lot of people will make sure to visit London on their first euro trip but Wes and I had already been to Europe 3 times together and hadn't even come close to the iconic capital. Challenged by viewers who doubted our ability to see London on a budget, we ventured off the well worn path and had a great week exploring unique things to do in the city. We stumbled upon a neon-lover's paradise at God's Own Junkyard and definitely had our fill of fish, chips, crumpets and mushy peas. I hope we'll be able to see more of England at some point because I'd love to learn about the foods and explore the beautiful English countryside. Maybe this campervan road trip will be an annual occurrence?!
Video: A Proper Day as Tourists in London
The Poland Sequel
When a 3 week window opened up in our November travel schedule after London, we weren't sure where to go. Should we head south to Portugal, hop on a flight to Iceland or meet up with good friends in Spain? It was then that I searched through our endless list of recommendations from our YouTube comments and was reminded of two events we could experience in November: All Saints Day and Independence Day in Poland. That's all of the incentive we needed to return to our beloved Poland. I'm not quite sure what it is but with every return to the country, our videos triple in views, we can barely keep up with the loving messages and comments and even the Polish media starts highlighting our travels. There's no escaping Poland for us so you can bet there will be a Poland Part III in 2018 :)
Locked Out of Our Airbnb
I would say that about 80% of the time, Wes and I are booking Airbnb's because we love the convenience of 'living' in a local home while travelling, being able to cook fresh meals and do our own laundry. We've stayed in so many different homes and experienced the incredible hospitality of our hosts without ever having a problem on Airbnb. Or at least that was the case until our most recent stay in Wrocław. Long story short, our host agreed to meet us at a certain time but never showed up. We had been given no other check-in instructions and were left waiting out in the cold. For hours. Our calls and messages went unanswered so we resorted to contacting Airbnb's support team. They actually handled everything really well and even reimbursed us for our dinner that day. Three hours later, the host resurfaced, apologized and comped one night for us. In hindsight we probably should have just booked something else when he didn't show but the apartment was conveniently located right at the main square with views we didn't want to turn down. Our takeaway was to read reviews for the host's other properties to avoid disappointment but it was a memorable mishap to say the least!
Our Airbnb Discount Code can save new users up to $40 CAD on their first stay!
 
Spending Christmas Apart
Since we met in 2013, Wes and I have spent nearly every single day together and last year we had our longest stretch apart of 5 weeks which meant we didn't get to celebrate Christmas together. In November, I left Warsaw to return home to Toronto because my dad was having surgery and I wanted to be home with my family during that time. Wes continued travelling from Warsaw to Belgrade and then to Budapest where he was able to spend the holidays with Aniko and Andrew. Now's as good a time as any to introduce them to you because you'll likely be hearing their names again! Aniko and Andrew are a Canadian-Hungarian and British couple who just relocated from Toronto to start a new and exciting chapter in Budapest. It was so nice knowing that Wes was going to have a proper Christmas dinner and you can read more about their holidays together on the couple's blog:
What's Next for Fel & Wes?
Good question! Well, I'm writing this post from Split, Croatia which is exactly where we started off our 2017 travels. Of all the places we've been to so far, this city is really special to us. Split is perfectly located on the Dalmatian coast and we're surrounded by blue waters, lush forests and the Mosor mountain range. We're reunited with Alenna and Dino and excited to continue exploring this part of the world and go on adventures with them.
But where will 2018 take us? Well, we'd be lying if we said we knew but we're looking forward to another year of travel. We know that we're in Croatia until the end of January, possibly house sitting in Budapest next month and without a doubt returning to Poland. Can you tell that our love for Central Europe isn't fading any time soon? We've also got some exciting things up our sleeve and can't wait to share the news with you! We'll be documenting more of the adventure here, on YouTube and Facebook but the best way to keep up with our day-to-day is through our Instagram stories.

If you've made it to the end, thank you so much for supporting us on our journey! I hope that this new year brings you nothing but the best in travel, adventure and meaningful connections. May it be your best year yet 🎉
Where would you like to see Fel and Wes travel to in 2018? Hope to meet more of you on the road this year!